In a flight airhostes asks Gangwa are you a Vegetarian or non vegetarian Sir? Gangwa : I m a Saggitarian! Airhostes : Sir aap mansahari hain ya shakahari? Gangwa : Hum BIHARI hain...!

Ek Sharabi eyes donate karne gaya, Counter Clerk asks: Kuch kehna chahte ho? Sharabi: Jise lagao usse bata dena ye do peg ke baad khulti hain.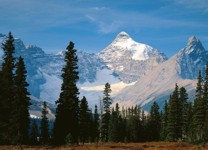 Mount Athabasca Jasper National Park , Super Stock Inc.
(Click image to download)
Thought of the week…
"If you can not change your fate, change your attitude".

The happiest people in the world are not those who have no problems, but those who learn to live with things that are less than perfect.

Thought of the Week....


I invite you to begin a new season where we can dream that everything we undertake is possible and we fulfil it, with joy and dignity.

I will take the time to be happy and will leave my footprints and my presence in the hearts of others.

I will defy every obstacule that appears on my way trusting I will succeed.

I will be brave enough not to let any opportunity pass me by, my only alternative is to succeed.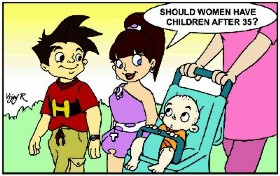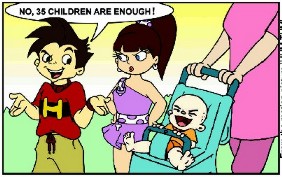 Nurse: A beautiful woman who holds your hand for one full minute and then expects your pulse to be normal.

Girlfriend: girlfriends are like exams too many questions too difficult to understand and it results always in FAILURE.

Women: God made man and then rested. God made women and then no one rested

This cat, is cat, a cat, good cat, way cat, to cat, keep cat, an cat, idiot cat, busy cat, for cat,20 cat, seconds cat !... Now read it without the word cat.

I mixed RUM in water and got drunk. I mixed BRANDY in water and got drunk. I mixed WHISKY in water and got drunk again. Now I have decided never to drink water again !!!

Q: How did Ghantu cheat the railways? A: He bought the ticket and didn't travel.

Ghantu to a girlfriend: Darling, am I the first man you ever kissed? Girl: Of course, you are. But, why do all men ask the same silly question?

What is the limit of foolishness? Santa and Banta fighting for a window seat on a Motor cycle.

Jeeto: You say I look old, but people still praise me. Santa: It must be Banta. Jeeto: How do you know? Santa: He is a SCRAP DEALER.

Q.Why did Ghantu Singh take off his clothes while writing exams? A. Because it was written in the paper "Answer in brief" !

Museum administrator: That was a 500 year old statue that you have broken. Ghantu: Thank God! I thought it was a new one.

Ghantu was crying in doctors clinic.Banta asked why he was crying.Ghantu replied I came for Blood test and doctor has cut my finger for blood. Banta said, oh god I came here for urine test....what he is going to cut.

Ghantu: "I saw my Wife going to a movie with a strange Man." Friend : "Did you follow them inside?" "No friend," replied Ghantu, "I had already SEEN the Movie !"


BANANA PEEL
WHAT DID GHANTU SAY WHEN HE SAW A BANANA PEEL?
Ans. "OH! I AM GOING TO SLIP AGAIN.

Car Indicator is Working or not...
Santa and Banta were driving a Car, Santa puts on the indicator and asks Banta to check whether it is working.Banta puts his head out and says - NO..YES..NO..YES..NO........

Ghantu's Problem
Ghantu could not understand why his sister had two brothers and he only had one.

We only found two

Santa Banta find a bomb Santa and Banta find three hand grenades and decide to take them to the police station. "What if one of them explodes before we get there?" asks Banta. "Don't worry about it," says Santa. "We'll just lie and tell them we only found two."

You may also participate in
FUNSECTION
by sending some funny item.

Please send your comments for




'

FUNSECTION'


at tkraghuvanshi@gmail.com
You may also contribute some funny stuff for funsection. Your contribution will be acknowledged with your name and picture.

It may be some funny article, joke, cartoon or any thing which is funny.