Chohey se Panga…..
Choha pahoncha nadi kenare, bola hathi bahar aa saaley Hathi hokar muj se panga ab main karonga tuj ko nanga. Saale meri chadhi chorayee jag bhar me meri hansi urayee.


Hathi bola sun to yaar main karta hoon tuj se pyar. Subha meri thi chadhi geelee isliye maine teri leli. Ab to maaf kar de yaar nahi karonga agli baar.
Aashiq Halwai.....
Halwai bola Tumhare honth hain jalebi, aankhe hain ras main dobe rasgulle aur gaal hain gulab jamun. Ladki boli chal pechay hat batameej choeyega mujhey to ho jaige Diabetes.
Maukaparast.....
Ham tere dar pe sana kal phir aayenge agar to na mile to tere padosan ke ghar chale jainge.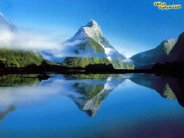 Wall Paper from www.santabanta.com

(Click to view the full poster)

There is nothing impossible. The word in itself says that

'I' 'M' 'POSSIBLE'

. When there is will there is a way. So be positive and keep trying to achieve your targets……If you sincerely try for it certainly you will achieve it.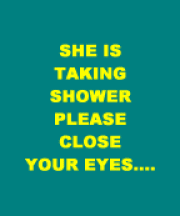 Tunnel expert.......
In New York city the authorities invited global tenders for the construction of underground tunnel for sewage. The estimated length of the proposed tunnel was 10 km. Many proposals came from all over the world. The lowest offer was from Santa Banta Construction Company. The Authorities send an invitation to the company and asked them to present their capability and working plan. The two owners, Santa and Banta, represented the company and made the presentations in front of the officials of the Authority. After the presentations, a senior technical manager from the Authority asked Santa that how you are planning your excavation plan. Santa said sir ji you just don't worry we have a good digging experience. For last 10 years we have been digging open wells in our village. Here the only difference is that now we have to dig in horizontal direction, which of course will be much simpler than digging in vertical direction. Another question, said the technical manager, in your offer you claim that you will finish the job in half of the time while others estimated almost double of it, what are your technical expertise for that. Oh sir ji…very simple, I will start digging from the North end and Banta will start from the South end and we'll meet somewhere in the center. But if you don't meet in the center, said the technical manager. Santa again answered ……Ha Ha Ha…Sir ji how it's going to affect you whether we meet in between or not, in any case if we meet in between you will get one tunnel if not you will have two tunnels in same cost……

How can I land my Aircraft...

One day Santa and Banta were flying a small aircraft. Santa was the main pilot and Banta was assisting him. After flying for more than an hour Santa decided to land. He lowered the aircraft and came closer to the airstrip. Suddenly, he started abusing the people who have designed the airstrip. Again he returned back and made second attempt for landing, this time also he came closer to the airstrip and start abusing the engineers who have designed the airstrip. This continues for four – five times. Banta, who was quietly observing all this politely asked Santa, buddy what the problem is? Now Santa shouted in disgrace these engineers are big fools, see how foolish these people are how can one land his aircraft on this airstrip. They have provide only few meters of length for landing and miles of width to the air strip…..

Thought of the week…

'Failure is success if we learn from it'

- Malcom S.Forbes





Its Lions Party.....

One day there was a wedding party of a lion. All lions from the jungle were drinking and dancing. Suddenly one of the lion shouted look that rat has entered into our party and he is also drinking and dancing. The leader of the lion shouted….hey rat how you can dance in the lions party. Rat answered loudly …… hey you all forget me I am your old friend…… I also used to be a lion before my wedding…..



Mahamrityunjay Mantra


'Om Tryambakam Yajamahe Sugandhi Pushtivardhanam Urvarukmiv Bandhanan Mrityormukshiy Mamritaat'.